Suspension Dynomometers
Bring your workshop to the next level with the ease of use and reliability of LABA7 shock dynamometers. Built by racers and mechanics, our products are made with focus on simplicity in servicing and tuning your suspension. You can test your shock absorbers at various speeds and see all the information in force vs velocity and force vs displacement live graphs.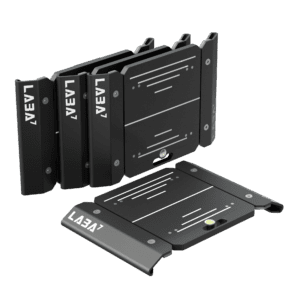 Spring Rate Dyno's – Vacuum Filling Machines – Corner Weight Scales
LABA7 can now offer an entire range of suspension testing and setup equipment. With a range of vacuum filling machines and spring dyno's along with the newly released electronic wireless corner weight scales.
Our fully automatic spring tester allows you to test the spring rate of any shock absorber spring, fork spring, air spring, bump stop or even gas pressure.
The most advanced vacuum bleed pump in the market – programmable cycles, adjustable vacuum, pressure and more.
Wireless Race Car Scales will allow you to dial in the car balance with 0.01% of applied weight accuracy. That is achieved using 4 load sensors per each pad and manufacturing the pads from billet aluminium combined with structural steel.
Explore some of our most popular products
Our Suppliers
We only buy from the leading suspension manufacturers to ensure the best quality and performance.