Nitron Racing
Nitron boasts over a decade of success, celebrating prestigious race wins and lap records around the world. Designed, developed and manufactured in the UK, Nitron's worldwide headquarters are based in England's prestigious 'Motorsport Valley', Oxfordshire.
We take the fantastic Nitron products and add that personal touch. We offer unique specifications for any of the Nitron range along with our own very special offerings.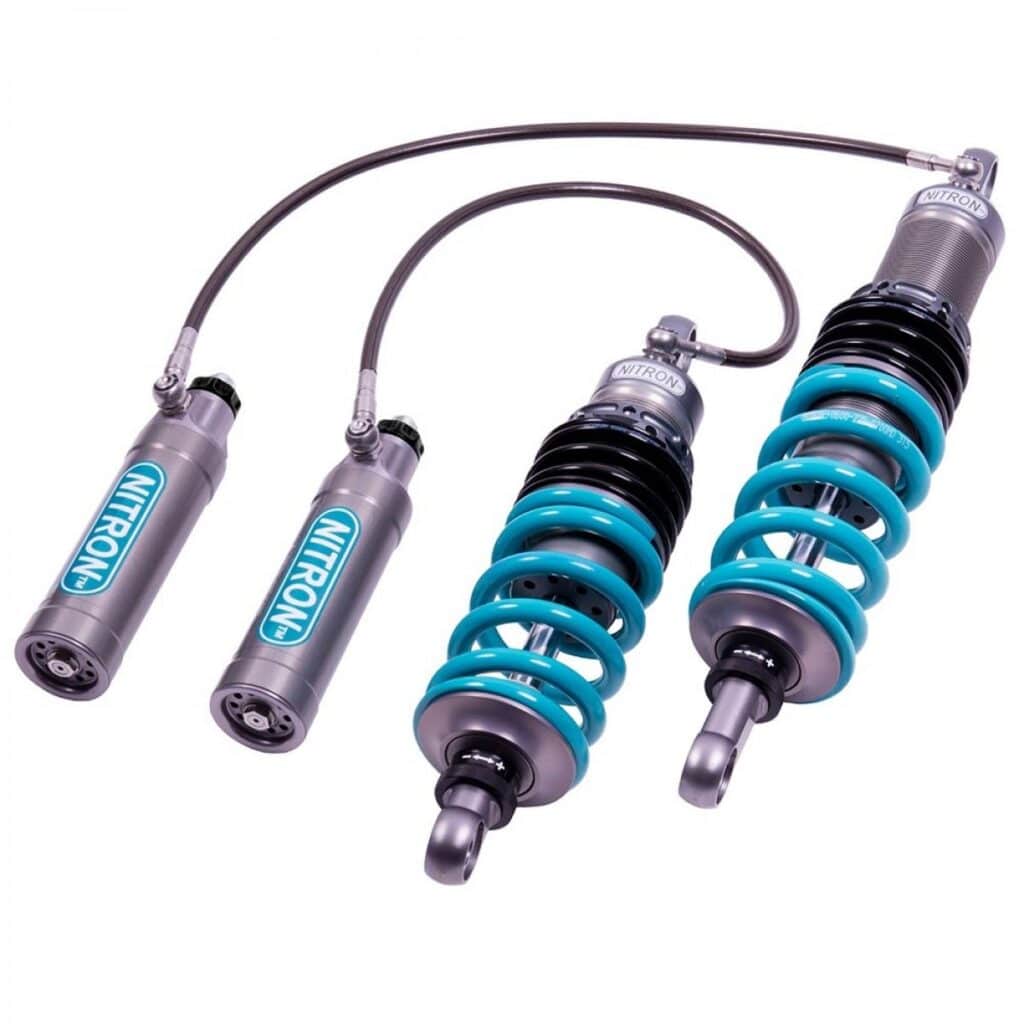 Built from the best materials in order to withstand years of environmental attack
Every shock is returned to the customer in an 'as new' technical condition. Nitron replaces all the critical components, fluids, gasses, seals and bushes. Every Race shock is also checked and calibrated on a dynamometer
Approved service centres are strategically placed in various locations around the world so that your shock never has to travel far to be serviced.
Nitron service centres have a dedicated team who work directly with racers to develop custom valving characteristics. Contact your local service centre to discover how you can receive track-side assistance and bespoke development consultation.
Nitron has a wealth of experience in producing mass-volume, quality designs direct to manufacturers.
Nitron has the experience and capability to take prototype research and development through to full OEM scale production and maintain ISO accreditation.
Designed & Built in the UK
Nitron has been at the forefront of motorsport suspension technology since 1998. Founded by Guy Evans, the Oxfordshire-based company has gone from strength to strength, producing winning shocks for customers all over the world. There are now over 200 Nitron dealers across Europe, Asia, the US, Australasia and Africa.
In 2008, Nitron moved to a new facility in the UK's 'Motorsport Valley in line with the company's expansion programme. This allowed for an increase in production and a continuation of Nitron's ability to push the limits of suspension technology using state-of-the-art Dynomometers, 5-Axis CNC machines and the latest 3D CAD techniques.
Latest News
Great things in business are never done by one person. They're done by a team of people. We have that dynamic group of people and personalities with diverse interest and skills.