CHASSIS SETUP
Corner weight chassis setup to your requirements.  (We will adjust the corner weights of your car if possible to your preferred settings or we can provide advice about the benefits of each type of adjustment). From £180.00 + vat
Full 3D alignment of your car or alternatively laser (string line method). Using the latest equipment full live adjustment of your car to match OE figures or figures of your choice. From £180.00 + vat
Pre Book your appointment by calling the workshop – 01269 507902
MotoX Bike Setup from £90.00 + vat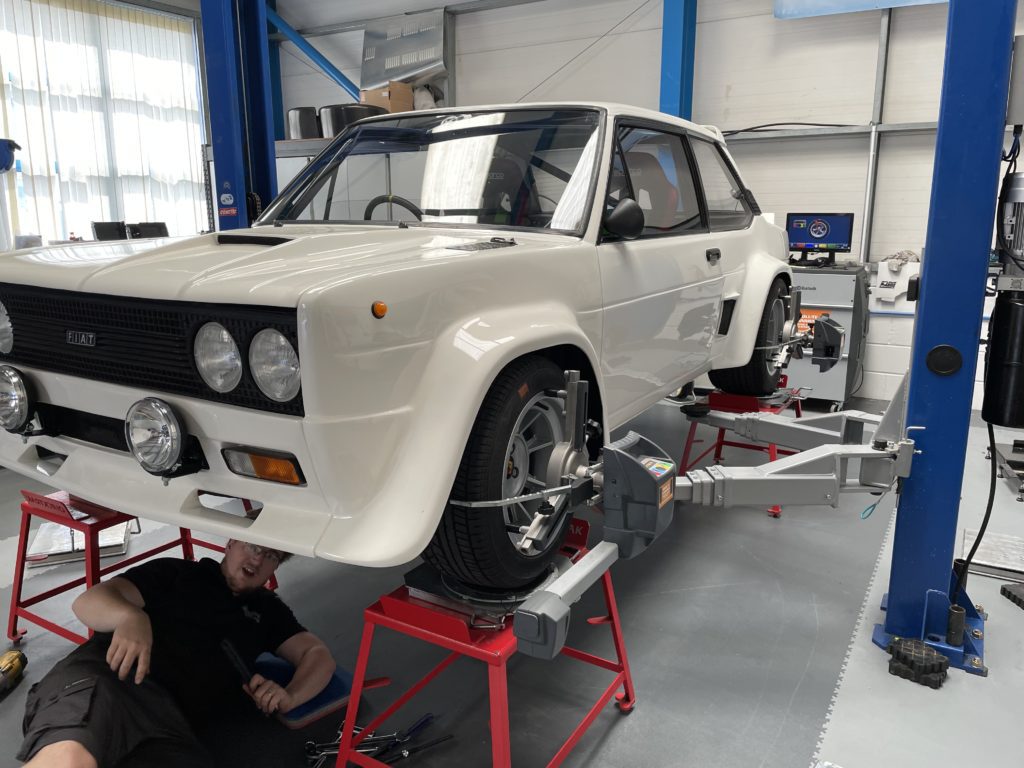 Services Available
Pre Event preparation.
Brake pad/disc service or brake fluid flush
Suspension linkage service and replacement
Installation of new suspension from ourselves or that supplied by you.
We provide a full service for a wide range of cars.
With easy access just off the end of the M4 finding us is simple. We can corner weight your car if it has adjustable height spring platforms.
How often should I service my suspension?
Service/testing intervals are difficult to predict as environmental conditions can vary wildly. Shock absorbers subjected to road dirt and grime, and those near the exhaust will require more regular servicing and those protected from the elements.
We typically recommend servicing every 12 months or 24 hours of track time.
Not sure what's right for you? Speak to one of our team for advice – call us on 01269 507902