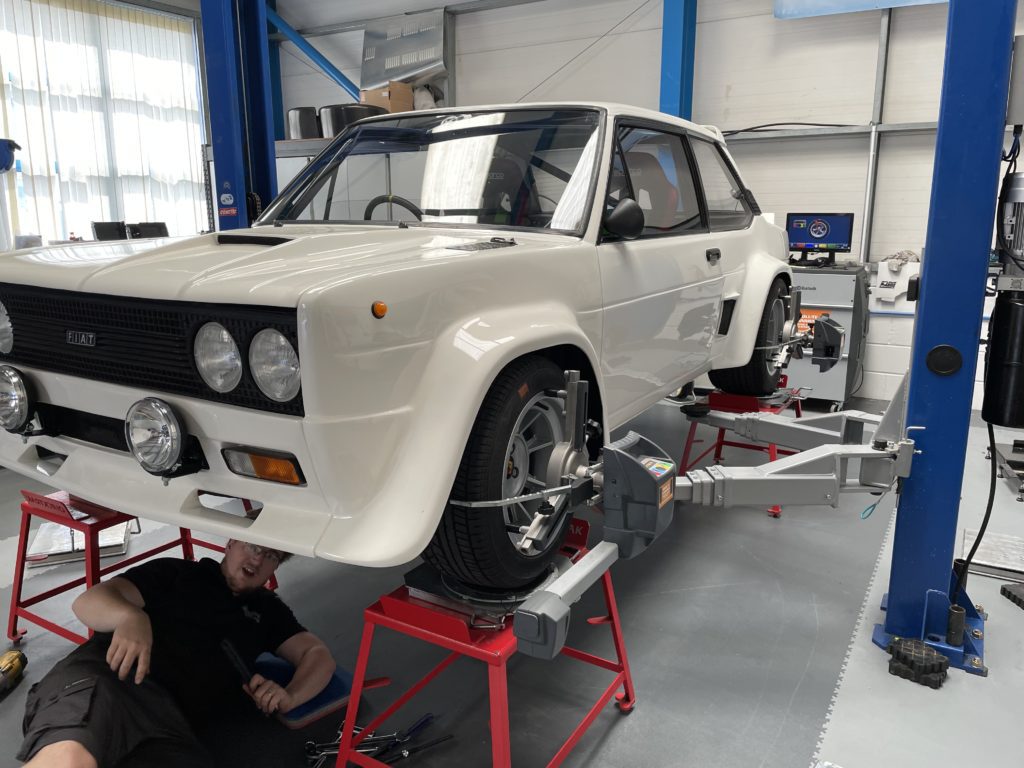 CHASSIS SETUP
We carry out a full corner weight chassis setup to your requirements. We will adjust the corner weights of your car if possible to your preferred settings or we can provide advice about the benefits of each type of adjustment.
Also available is a full 3D alignment of your car using the latest equipment or alternatively should the equipment not fit your car we have laser equipment also.
Please note you will need to contact us to make booking for this service.
We also have available tyres from Avon. All tyres are generally available as next day delivery. If you would like to visit us we can supply and fit prior to carrying out a complete car chassis set up.
We provide a full service for a wide range of cars. We can undertake simple brake pad/disc service or brake fluid flush all the way through to pre-event rally preparation.
With easy access just off the end of the M4 finding us is simple. We can corner weight your car if it has adjustable height spring platforms.
We can supply and fit new suspension (hopefully we will have sold you the kit in the first place).
If you are not sure if we can help – just give us a call or drop us a line and we will get back to you.
We now undertake all specialist work on a range of cars. More specifically we can undertake day-to-day service and repair work on all makes and models. This could be any small upgrade and repair to annual service. We are even able to complete a full strip-down and rebuild.
Engine Replacements, clutch and gearbox, differential and de dion tubes.
How often should I service my suspension?
Service/testing intervals are difficult to predict as environmental conditions can vary wildly. Shock absorbers subjected to road dirt and grime, and those near the exhaust will require more regular servicing and those protected from the elements.
We typically recommend servicing every 12 months or 24 hours of track time.
Not sure what's right for you? Speak to one of our team for advice – call us on 01269 839984.