The 8300 series double adjustable, coil over shock provides the versatility of separate compression and rebound adjustments with the use of a remote or piggyback external reservoir.
The wide adjustment range makes this shock easily adaptable to varying track conditions.
We build our Penske Racing Shocks to your exact specifications. We understand that no two cars are the same and that an off the shelf shock wouldn't work for all chassis.
Our technicians consider a number of variables to ensure you receive a truly custom shock that will perform for your needs.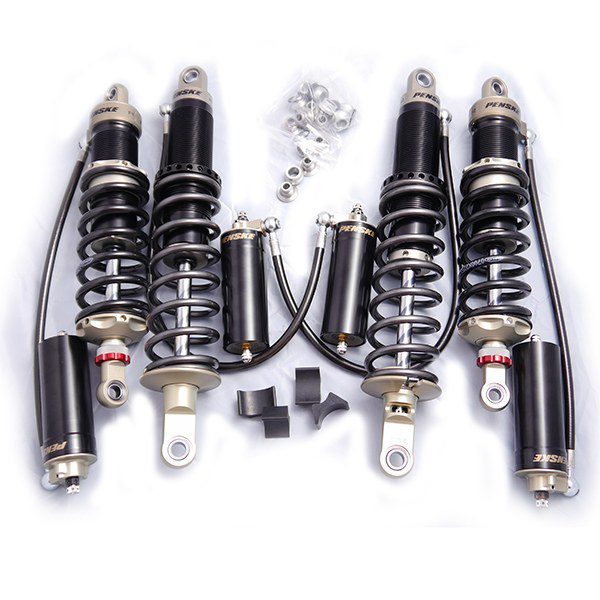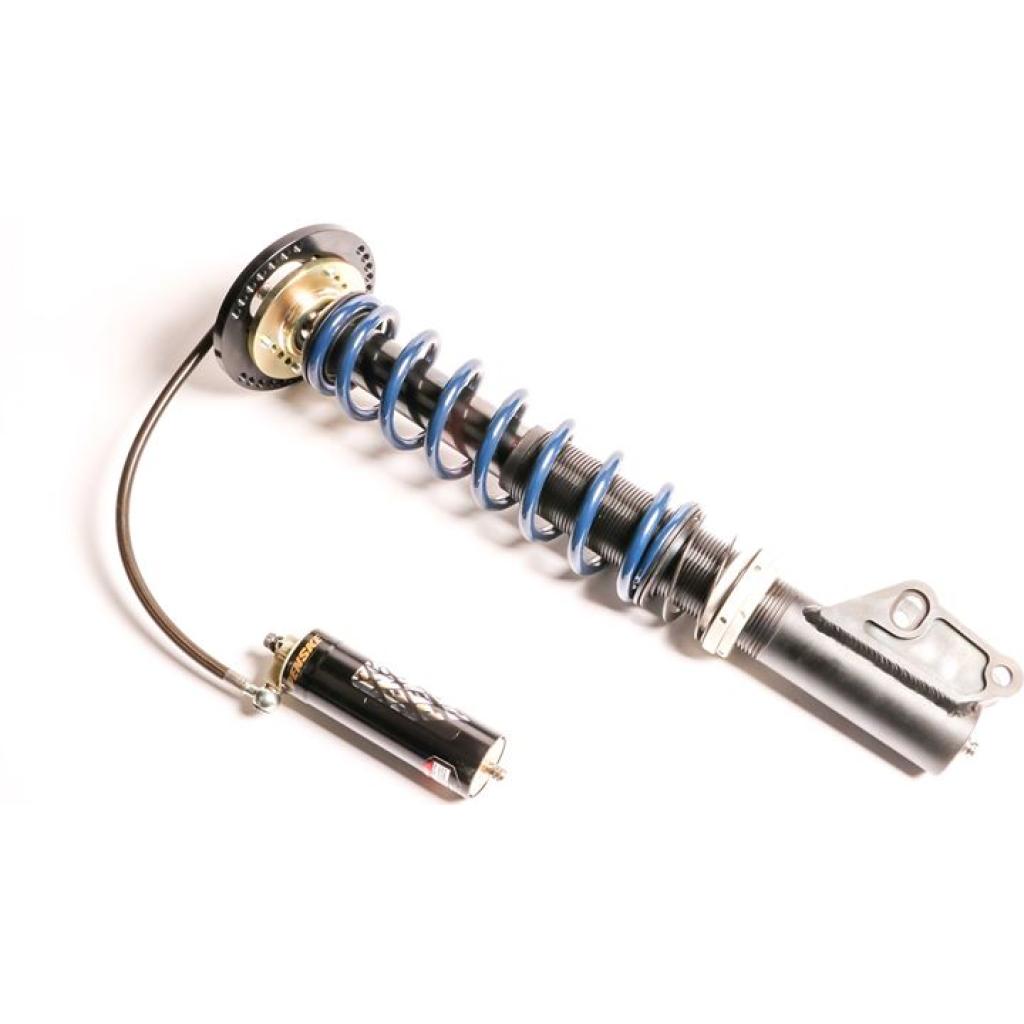 Penske Advantages
The 8300 series brings you key benefits:
Repeatable Performance: Increased Nitrogen Volume Yields Repeatability at Variable Running Temperatures
Lightweight:

Durable Aluminium Components

Easily Adjustable: 20 Clicks of Compression and 20-50 positions of rebound depending on eyelet option
Revalvable: A Variety of Pistons and Shim Stacks Provide Unlimited Customisation
"Thanks to Penske Shocks for their support this year. Being my first year racing in cars, I'm still learning a lot and working with the Penske shocks has helped make my car better and me a better driver"

Colton Herta
Explore the 8300 Series
What is the Adjustment Range of the 8300?
The 8300 has two external adjusters.
The standard knob style compression adjuster allows for 20 different positions of adjustment and the range is generally 150 – 175 lbs.
How do I determine what length shock I need?
This is crucial to ensure your suspension operates correctly. You must measure one front and one rear corner to get the following dimensions. Measure from upper shock mount to lower shock mount and find the:
Fully extended length
Fully compressed
At ride height
These measurements will help determine what length shock you need. At ride height generally, you will want as much bump/compression stroke as possible and roughly 1″ – 2″ of droop/extension travel.
Need help? Get in touch with our team and we can guide you through finding the right shock.
"Penske Shocks have been the Gold Standard in motorsports for years. I raced on them and watching my son race on them now is a great source of pride for me"

Bryan Herta
Why Raceshocks?
Applications custom-built to your specific needs.
Car setups and driving styles aren't the same, so why would the same shocks work for everyone?
They don't!
Buy your Penske shocks from Raceshocks and we'll take into consideration driving style, spring rate, vehicle weight, and type of tracks when setting up your car. This ensures you're getting a custom shock that fits the way you drive.
We can supply many different models of shocks for your needs. Models include adjustability levels ranging from Non-Adjustable, up to 4-way adjustable. We also can offer in-line, remote, or piggyback shocks. All shocks utilize standard Penske internals, so you can always utilize our latest technologies and stay current with your shocks. No need to purchase new shocks as new parts are debuted, simply update your current shocks.
It is our goal to give all racers the experience of a perfectly handling vehicle. Shocks do make a difference; this advantage is something all racers, competing at all levels, should experience.
Remember to contact us for Penske Racing Shocks in the UK.
About Penske Shocks
Penske Racing Shocks boasts a storied history that dates back to the 1980s when it was established as a division of the esteemed Penske Corporation. Founded by racing legend Roger Penske, the company's primary focus was to revolutionize suspension technology in motorsport and deliver unparalleled performance on the track.
From its inception, Penske Racing Shocks set out to push the boundaries of suspension engineering. Their unwavering commitment to innovation, coupled with a relentless pursuit of perfection, quickly earned them a reputation for producing world-class shocks that could withstand the rigorous demands of professional racing.
Throughout the years, Penske Racing Shocks cemented its status as a dominant force in the motorsport industry by collaborating with top-tier racing teams and drivers across various disciplines. Their products became synonymous with excellence, and their success on the track became undeniable.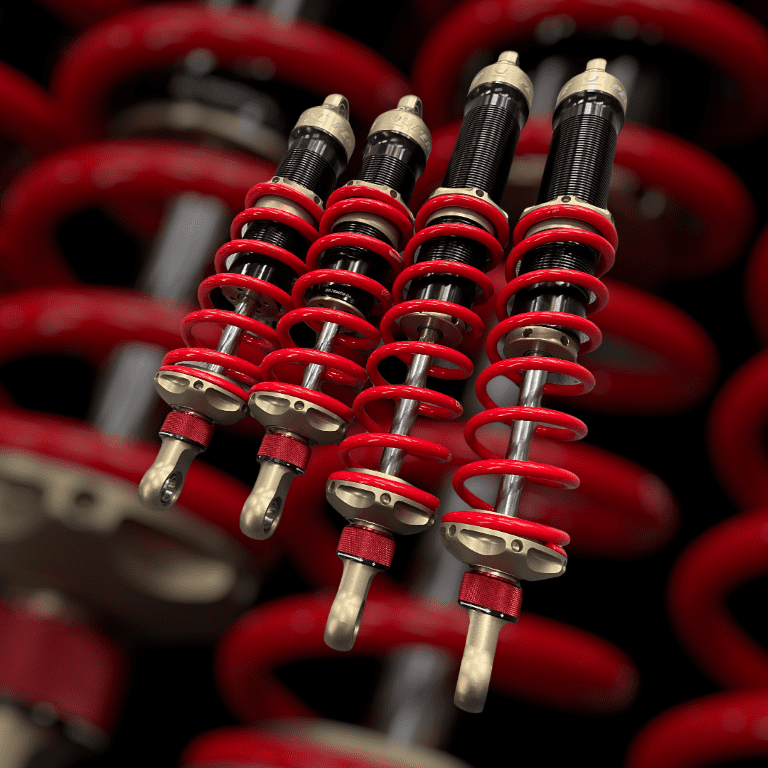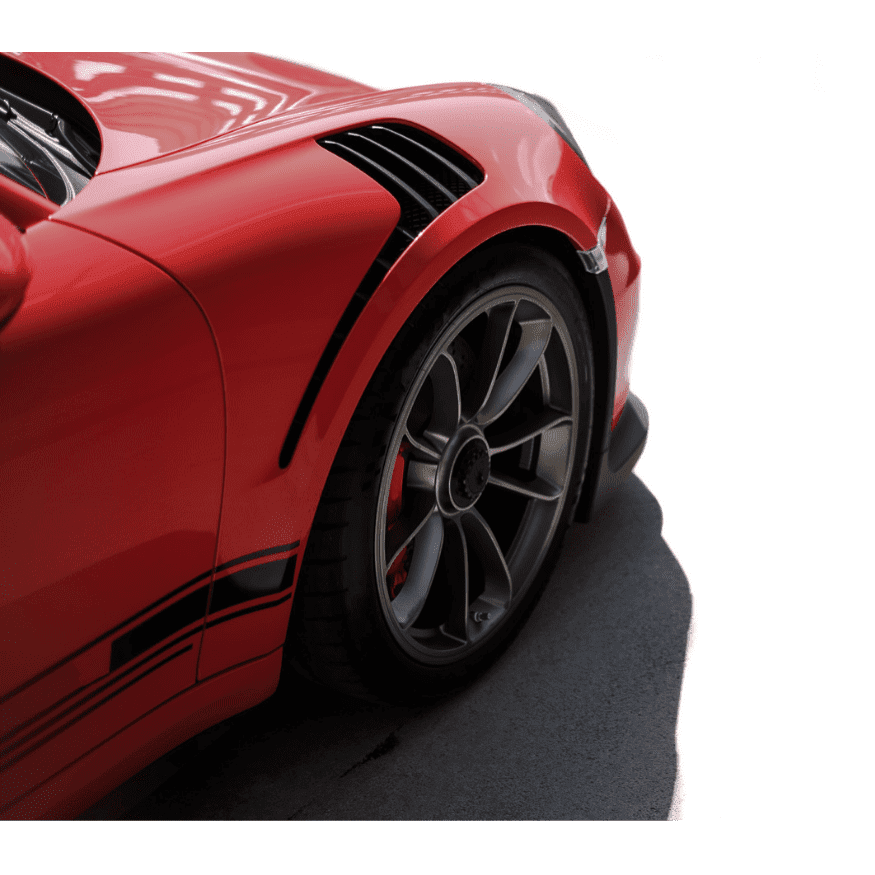 High Performing Individually Specified Suspension
RaceShocks work with you to understand your needs, and design the perfect suspension – tailored to your car and budget.

Trusted when it matters
We provide setup \& performance suspension for many successful CSCC touring car and sports cars, Rally Car, RallyX and Time Attack customers.

Bespoke design
We work closely with our customers \& suppliers, to deliver suspension meets your needs perfectly – whether "off-the-shelf" or bespoke

Passionate experts
We're not sales people. Our team lives and breathes cars. You'll often find us a local race tracks, sharing ideas, watching races and giving advice