Servicing & Testing
Suspension Servicing and Testing is vitally important. With proper care and maintenance, your shocks should prove exceptionally durable.
Regular suspension care and servicing is essential to ensure:
Improve the longevity of your suspension components
Ensure high-performance levels are maintained
Extend your warranty
Want to get the most from your suspension? See our care & maintenance tips.
Book your service
It's simple to book your service online. Just click the button below and enter your details.
Got a question? Get in touch with our helpful team on 01269 507902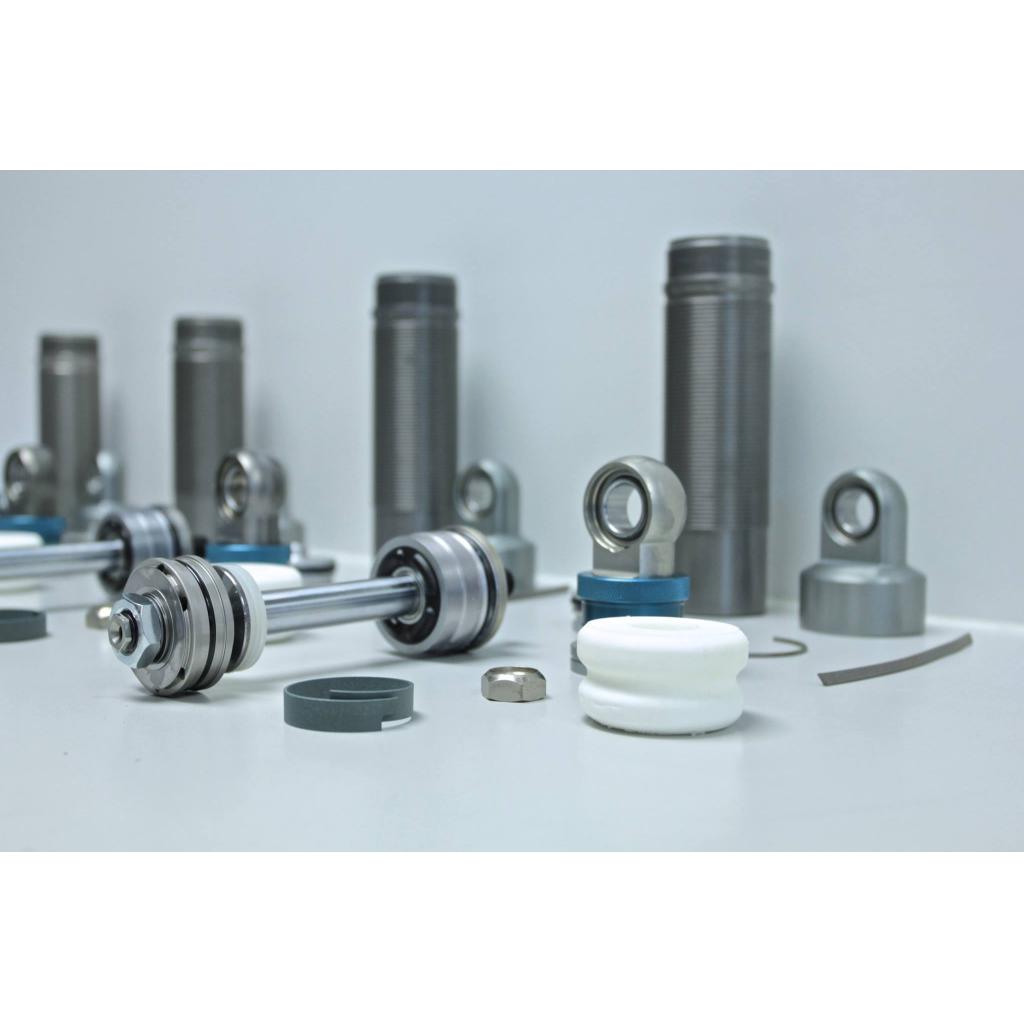 Suspension Servicing from Raceshocks
Our automated systems track your suspension servicing from start to finish and make the whole process simple
Book a service using our online form. Prefer to speak to someone? Call us on 01269 507902
We'll arrange a fully insured collection – our courier will call on the day in question to arrange pick up.
Your suspension parts are unboxed, photographed and logged. We'll send you an email to confirm receipt with a condition report
Parts are stripped, inspected and serviced. A report is provided to you with recommendations and/or costs. If any additional work is required a quotation will be sent
Once requested work completed, an invoice is sent via email, along with a report on your suspension's performance including damper dyno plots
Once paid for, your dampers are returned by couriers – once again tracked and fully insured.
How often should I service my suspension?
Service/testing intervals are difficult to predict as environmental conditions can vary wildly. Shock absorbers subjected to road dirt and grime, and those near the exhaust will require more regular servicing and those protected from the elements.
We typically recommend servicing every 12 months or 24 hours of track time.
Not sure what's right for you? Speak to one of our team for advice – call us on 01269 507902
Service Price List
The costs below are indicative – and reflect the service costs for these components if there are no parts needed other than the basic seals. For all other manufacturers, we will quote prior to undertaking work.
| | |
| --- | --- |
| CORE 1 Way Service | £150.00 |
| CORE 3 Way Service | £160.00 |
| CORE Semi Active Service | £170.00 |
| TracTive 1 Way Service | £150.00 |
| TracTive 3 Way Service | £160.00 |
| TracTive Semi Active Service | £170.00 |
| Penske Shock Service | £165.00 |
| Nitron 1 Way Shock Service | £125.00 |
| Nitron 2 & 3 Way Shock Service | £165.00 |
| Quantum Interim Service | £85.00 |
| Quantum Major Service | £165.00 |
| Damper Dyno Testing | £35.00 |
| Motorcycle and MTB Fork Dyno Testing | £95.00 |
| Suspension Fork Service (Excl Parts) | £135.00 |
| General Suspension Shock Service (Excl Parts) | £135.00 |