Penske Racing Shocks
Penske Racing Shocks is the world leader in suspension technology.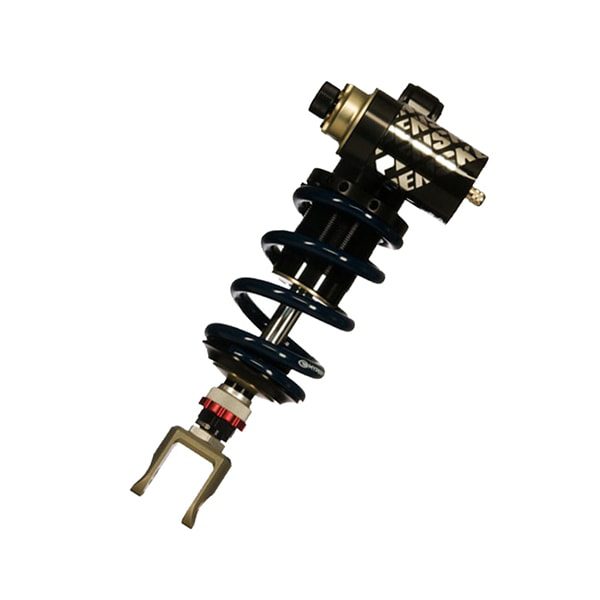 Penske Racing Shocks strives to supply the latest technology to all forms of auto racing. Penske is a major supplier in the world's largest markets, from asphalt road racing at its highest level in F1, NASCAR, or IndyCar, to the dirt tracks across the USA, Penske Shocks are the industry-leading manufacturers. More champions choose Penske Race Suspension over any other brand. Penske's engineering staff and industry-leading technical support has led them to numerous championships in all forms of motorsports.
Here in the UK RaceShocks UK is one of the leading partners with this fantastic brand. We not only offer the regular Penske kits but very much work on creating bespoke kits for our customers. From Hillclimb single seaters and Caterham circuit racing, short track oval or Modern Classics like Escort Mk2 Tarmac Rally cars. We have the experience to build and create the best damper for your vehicle.
We also offer service, revalve and dyno testing of course. If you feel there could be more performance available then contact us to discuss the possibilities.
We don't only support professional race teams; we offer the same technology and technical support to grassroots racers.
All applications are custom-built to your specific needs. 
We take into consideration driving style, spring rate, vehicle weight, and type of tracks. This ensures you're getting a custom shock specific to your application. Other manufacturers build all shocks the same, we know not all car set-ups, or drivers are the same, so why would the same shocks work for everyone? THEY DON'T! We can supply many different models of shocks for your needs. Models include adjustability levels ranging from Non-Adjustable, up to 4-way adjustable. We also can offer in-line, remote, or piggyback shocks. All shocks utilize standard Penske internals, so you can always utilize our latest technologies and stay current with your shocks. No need to purchase new shocks as new parts are debuted, simply update your current shocks.
It is our goal to give all racers the experience of a perfectly handling vehicle. Shocks do make a difference; this advantage is something all racers, competing at all levels, should experience.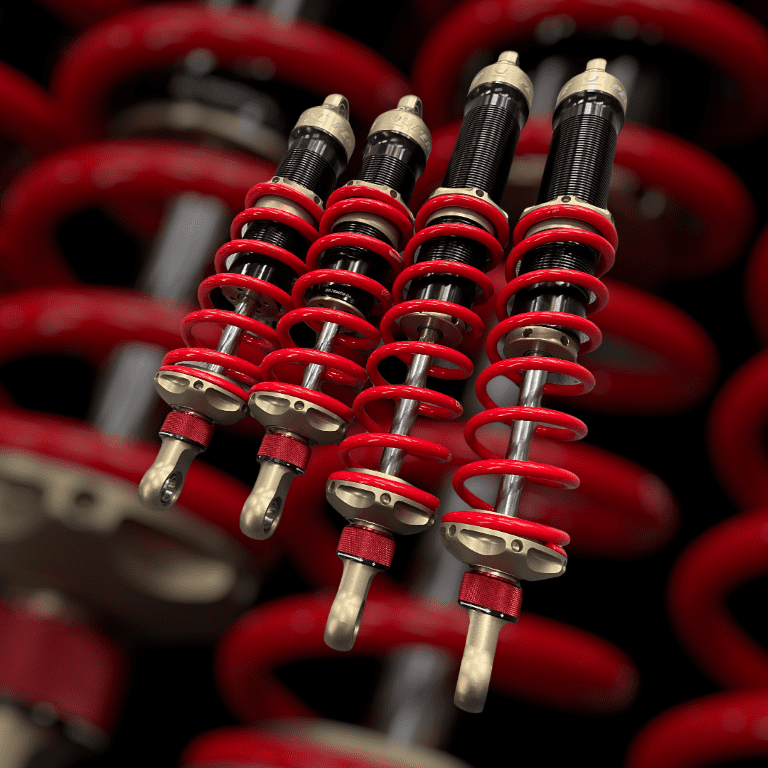 PRS and NASCAR
PRS attracted NASCAR attention when the need for a higher performing damper was required to accommodate increasing car speeds. Extensive work to enter the NASCAR market paid off in 1990 with the first Daytona 500 win. Since that point, PRS has enjoyed an increasing market share in NASCAR in all the various premier series and have been the exclusive rear shock supplier for Super Speedway events since 2000.
PRS expansion
Race wins, championships and word of mouth acclaim allowed PRS to expand into many more markets. Shock absorbers were designed for drag, late model, midget, modified, and sprint car race markets, as well as professional motorcycle racing
PRS is a primary shock supplier in the AMA Flat Track racing series
But their motorcycle products don't end there – there is also a line of shocks designed for Harley Davidson's and street bikes. The short track market continues to grow much in the same way the NASCAR market did. As cars become faster and more technical, the demands on suspension are increasing. The days of carrying around 100 shocks are fading as teams are beginning to understand that owning a few sets of Penske Racing Shocks allow them to rebuild and finely tune their suspension to accommodate varying track conditions and driver-specific feedback.
Latest News
Great things in business are never done by one person. They're done by a team of people. We have that dynamic group of people and personalities with diverse interest and skills.