The 8781 series adjustable thru rod coil over damper provides a wide range of separate compression and rebound adjustments with the use piggyback external reservoir.
The wide adjustment range makes this shock easily adaptable to varying track conditions. Instead of one main piston that has shims on both sides to control damping, the 8781 utilizes our cartridge style piston. Separate piston for both compression and rebound, allows the user to run a combination of linear, high flow, digressive, or even regressive in one or both directions. The piggy back reservoir is designed for heat expansion of the fluid so gas pressure has no effect on initial displacement.
The 8781-4way GT3 damper made its debut in 2018. It is the homologated damper for the M-Sport designed Bentley GT3. With outstanding results and durability, the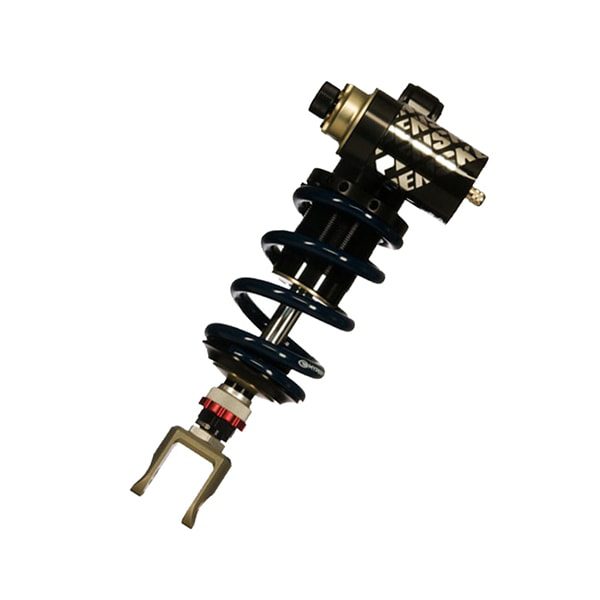 Penske Racing Shocks are custom built to your exact specifications. We understand that no two cars are the same and an off the shelf shock wouldn't work for all chassis. Our technicians consider a number of variables to ensure you receive a truly custom shock that will perform for your needs.
Penske Advantages
Repeatable Performance – Piston and Shim Cartridge design
Durable Aluminum Components are Lightweight
Easily Adjustable – Numbered dials specify exact settings
Revalvable – A Variety of Pistons and Shim Stacks Provide Unlimited Customization
.
Penske Advantages
"Thanks to Penske Shocks for their support this year. Being my first year racing in cars, I'm still learning a lot and working with the Penske shocks has helped make my car better and me a better driver." – Colton Herta
"Penske Shocks have been the Gold Standard in motorsports for years. I raced on them and watching my son race on them now is a great source of pride for me." – Bryan Herta
100% Engineered, Manufactured, and Hand Built in the USA.
All shocks are hand built, so please allow up to 4 weeks for delivery.
Call to book this option.