TracTive
Semi-Active Suspension

ACE Active Controlled Electronics
Our standalone ACE systems gives you independent damping control. You can adjust roll and pitch interference for stable braking, controlled corner entry and after hitting the apex precisely, a better acceleration out of the corner. Curbstones and road undulations are perfectly managed by each individual damper.
Inside each ACE damper is our patented Dynamic Damping Adjustment (DDA) valve. This DDA valve is controlled by a sensitive multi-axis g-sensor and advanced algorithms developed from decades of racing and road testing. A dynamic proportional valve operating as a bypass has capacity for a large range of damping adjustment, and is capable of responding within only 6-10ms.
TracTive DDA, the world's fastest valve!
Considering the human brain reacts within 150ms, you realise what a gamechanger the TracTive ACE system is compared to all conventional suspension systems.
ACE has the intuitive ability to react to changing road surfaces and conditions. Bumps and compressions are absorbed before you have the chance to notice them. Especially on track through a series of high-speed curves this makes it possible to hold the line without deflection.
Grip levels in all conditions are vastly improved, maximising each tyres contact patch. This gives you the ability to push your car to limits you wouldn't have thought possible, maintaining safer driving. Electronic damper settings are completely adjustable on your touchscreen, ranging from full road compliance to controlled aggression on track. This is all within reach for you as the driver through the touchscreen display. Five individual settings can be saved which allows you change the setup of the car within seconds.
R-ACE Active Controlled Electronics
R-ACE combines all the benefits of the ACE technology with the addition of secondary low- and high-speed compression adjustments, which are tuned for the application and motorsport discipline.
The low- and high-speed compression damping adjusters can fine-tune damper characteristics to find the perfect balance for individual track setup, driver preferences and race pace improvements. The compression adjusters can be located remotely, piggy-backed or mounted in-line with the dampers.
As the name suggests, R-ACE is best suited for extreme race and endurance applications. R-ACE is the very pinnacle of what is currently possible using knowledge gained from decades of racing at the highest level and electronic controlled damping reacting in a few milliseconds.
Plug & Play
When your car is originally equipped with electronic controlled damping or not, we are able to offer you a Plug & Play upgrade or a completely standalone kit, both for ACE and R-ACE systems.
https://www.youtube.com/watch?v=z3ZnZ5aC6d4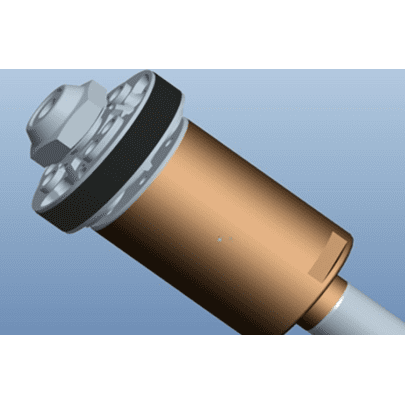 DDA Valve
The heart of the TracTive DDA product line, the DDA valve is the fastest, most stable bi-directional internal damping valve in the world. The DDA valve can respond to commands from the controller in only six milliseconds, or up to 60 times in the blink of an eye! (comparable valve designs respond in 80-100 milliseconds). Unlike other electronic solenoid valves, the DDA valve can also respond to mid-stroke commands, allowing for even more instantaneous damping performance. By utilizing a traditional shim stack arrangement in their electronic solenoid valve design, TracTive is able to repeatedly and consistently produce the "ideal" damping curve for a variety of applications.
Build Quality
The mechanical build also sets the TracTive DDA line apart from similar dampers on the market. TracTive Suspension's proprietary guide seal design features a .01mm guide clearance – the finest in the industry. This incredibly precise guide seal clearance provides TracTive DDA products with the lowest stiction in the industry. This precision, combined with the placement and position of the DDA valve, makes the DDA valve impervious to sideload even during the most severe mechanical conditions.
Reliability
All TracTive products are subject to scrutinous quality-control tests and simulations in accordance with BMW automotive standards before receiving the green light for production. Each DDA valve design is subjected to 17.6 million cycles on a shock dyno and must retain 85% of original damping performance before being approved for production. It is not without reason that TracTive Suspension is the preferred choice of the experienced long-distance motorbike adventure rider or the low-temperature snowmobile crosser. The DDA valve is tested at temperatures as low as -30°C and as high as 140°C before production. Any technology that survives in these harsh conditions, has a field day in car racing.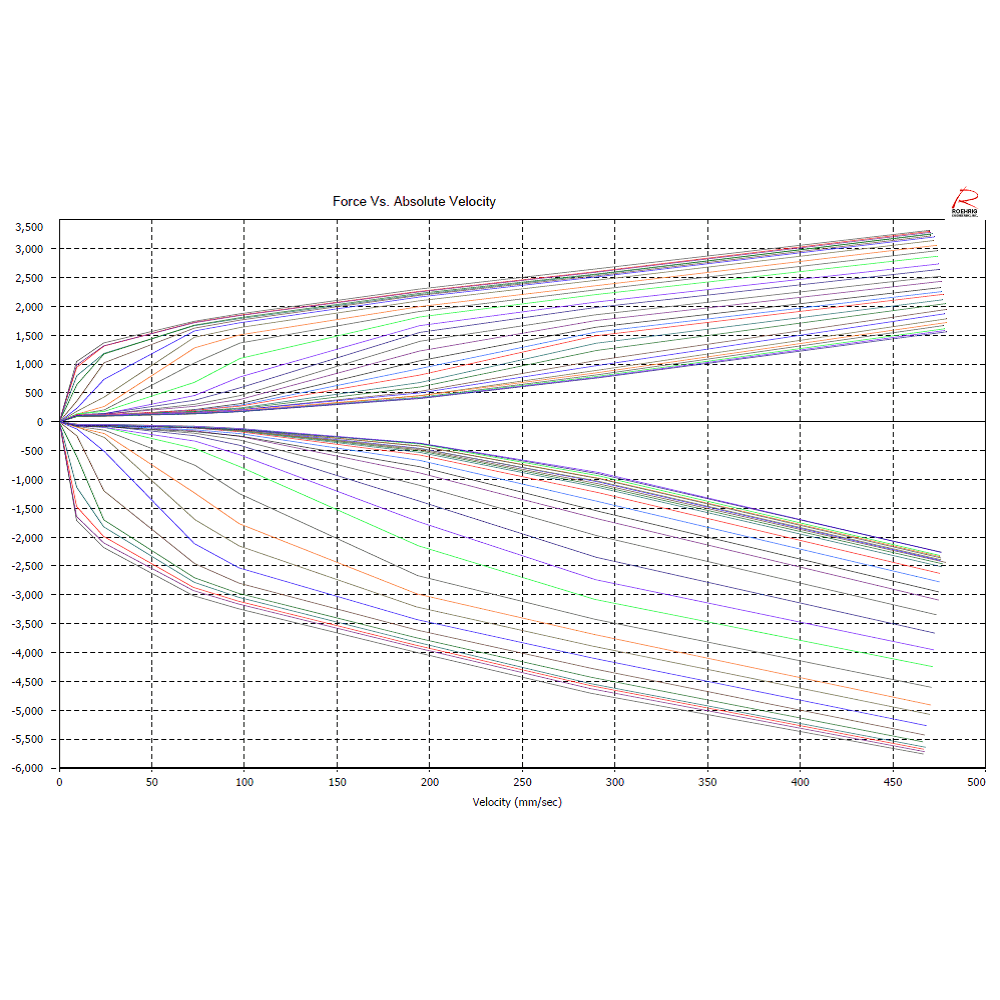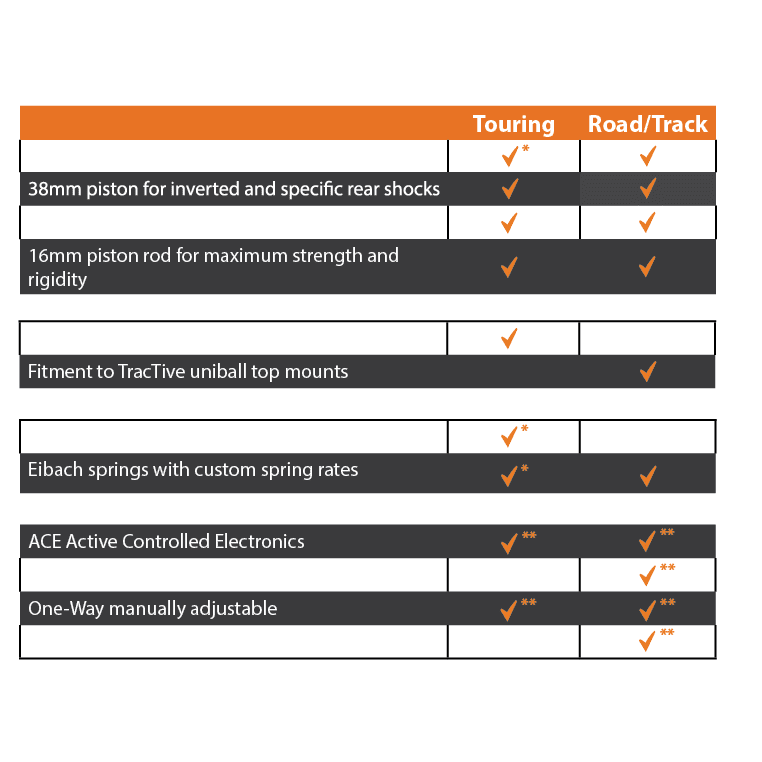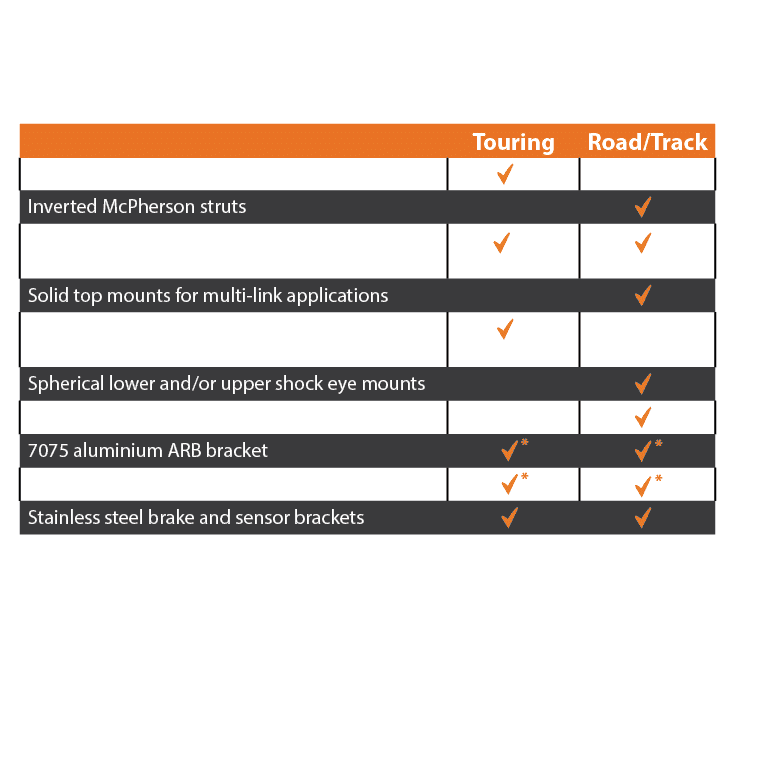 Good News
All TracTive DDA products are fully serviceable and rebuildable by us here at Raceshocks.uk eliminating the need for costly overseas shipping.
Service should be every 30,000 miles.
Pagani, RUF and Dallara now fit this damper to their new models.
All the technical aspects can be confusing but we are here to help: